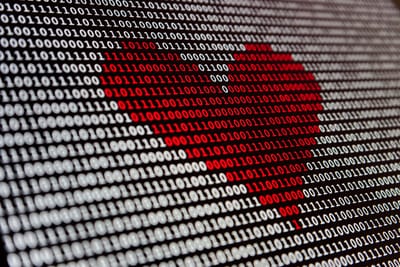 Preamble:

DC207 is dedicated to fostering an environment where everyone, irrespective of their background, feels welcomed, respected, and empowered to contribute. Diversity and inclusivity are not just words; they define our actions and ethos. This Code of Conduct elucidates our commitment to promoting diversity and ensuring an inclusive, respectful, and harassment-free community.
1. Respect for All Individuals:

Every participant deserves respect. Discrimination, harassment, or belittling of any individual based on their race, gender, religion, age, sexual orientation, disability, physical appearance, or other attributes is strictly prohibited.
2. Active Promotion of Diversity:
a. Recruitment:
Efforts will be dedicated to reach out to underrepresented groups and ensure inclusivity in our recruitment materials and channels.
b. Events:
DC207 will aim to showcase diverse speakers, panelists, and contributors. Event organizers will consider diversity in topic selection, speakers, and venue choice - all of which must align with our code of conduct.
3. Encourage Different Perspectives:

We value diverse experiences and perspectives. Share your unique point of view with respect and constructiveness within the guidelines of the code of conduct.
4. Harassment Policy:

DC207 champions a harassment-free zone. Harassment includes:
Unwanted comments related to personal attributes such as gender, age, sexual orientation, appearance, race, or religion.
Unwanted sexual attention.
Intimidation, stalking, or following.
Unauthorized photography or recording.
Disrupting events.
Inappropriate physical contact.
Promoting any of the aforementioned behaviors.
All community members must understand and adhere to this policy.
5. Reporting Mechanism:

Should someone violate the Code of Conduct or if you ever feel unsafe, report immediately to DC207 organizers. All reports are confidential and will be promptly addressed.
6. Inclusive Language:

Use language that is inclusive and devoid of phrases or terms that might offend or degrade.
7. Accessibility:

Our events and resources will be made accessible to everyone, accommodating those with disabilities when necessary.
8. Continuous Learning:

DC207 commits to continuous training on subjects of all matters, and we recognize that people are attending events with varying levels of skill and education. We aim for openness, accessibility, and creating a welcoming environment which helps build up and empower others with knowledge and skills.
9. Proactive Allyship and Action-Oriented Stance:

At DC207, we stand firmly for protective, action-oriented allyship. This isn't a passive commitment; it's a call to action. Every member, participant, and ally is not only expected to respect and value diversity but also to actively play a part in shaping a more inclusive and equitable world.
What this means for our community:
Be Proactive: We urge everyone to come to the table, eager to learn and make tangible differences in the world around them.
Call Out Inequality: We believe in the power of collective voices. When you notice inequality, call it out. Bring it to light, and allow for open discussions to foster understanding and change.
Identify and Challenge Hate: Any form of hate, whether overt or subtle, has no place in our community. We rely on our members to recognize, challenge, and combat such sentiments and actions.
Elevate Minority Voices: One of the most potent ways to fight inequality is to amplify the voices of those often marginalized. Whether it's through events, discussions, or daily interactions, always look for ways to highlight and bring awareness to the experiences and insights of minority groups.
Through these actions, we aim to not only talk about change but to drive it. DC207 is more than a community; it's a movement toward a more just, inclusive, and understanding world.
10. Restrictions on Misrepresentation and False Affiliation:

Members, participants, and speakers have certain rights and privileges granted by DC207. However, they are strictly prohibited from:
Using DC207 logos or branding at other events without explicit permission.
Claiming or suggesting an affiliation with DC207 without explicit authorization.
Misrepresenting DC207 or implying false endorsements or connections.
These rights and privileges, while granted, may be revoked at any point especially if members are found violating our Code of Conduct.
11. Consequences of Violation:

Breaching this code will have consequences, determined by the lead DC207 organizer in consultation with any impacted parties. Consequences can range from:
Restricted participation in events.
Temporary or permanent bans in speaking or attending DC207.
Direct counseling.
Other remedial actions deemed fitting by the lead DC207 organizer.
12. Feedback Loop:

We're open to feedback on how to better serve our community and improve our inclusive efforts. Open a dialog with us and let's learn how we can make this code of conduct the best we can make it.
12. Annual Review:

The Code of Conduct will be evaluated annually, incorporating community feedback to ensure its efficacy.
Conclusion:

DC207 believes in a diverse and inclusive community where everyone feels valued. Our actions and initiatives reflect our commitment to this cause. Let's champion a difference, together.